Be A Partner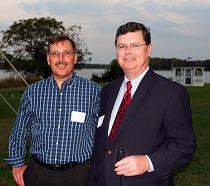 Crossroads seeks community partnership connections. By design, partnerships provide opportunities for participation in a mutually satisfying relationship in which each member has equal status. Our vision reflects that desire as Crossroads envisions a community where people with mental health needs recover and are treated with dignity, respect and equality.
Partnerships are constructed in many ways. Please consider the list below for ways in which you, too, can be a partner with Crossroads. The return on your investment will be exponential.
Corporate sponsorship of fundraising special events.

Employer for clients.

Membership on Board of Directors.

Volunteer to be a friend to a client.

Donor to the Crossroads Foundation.